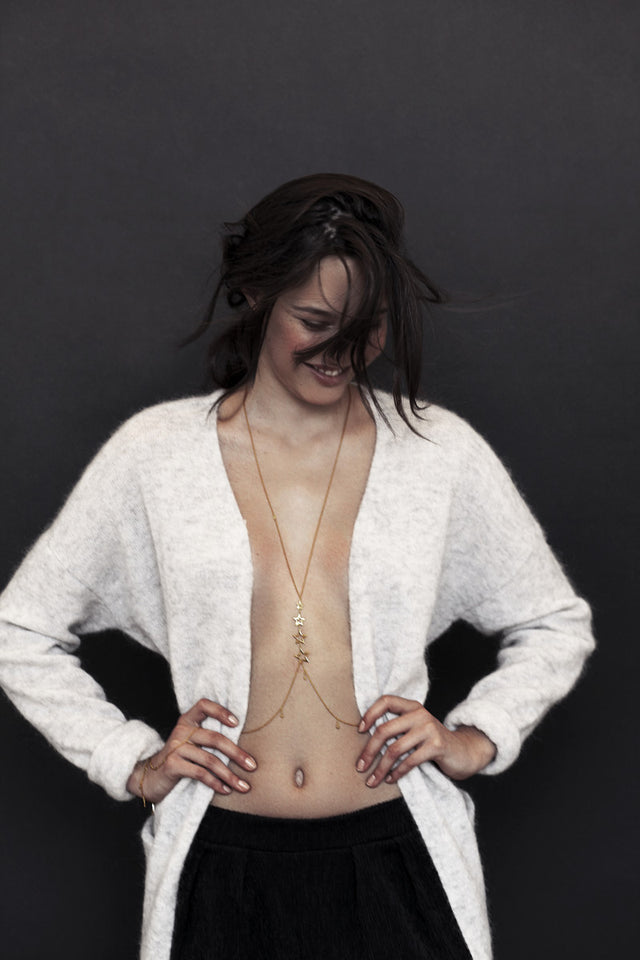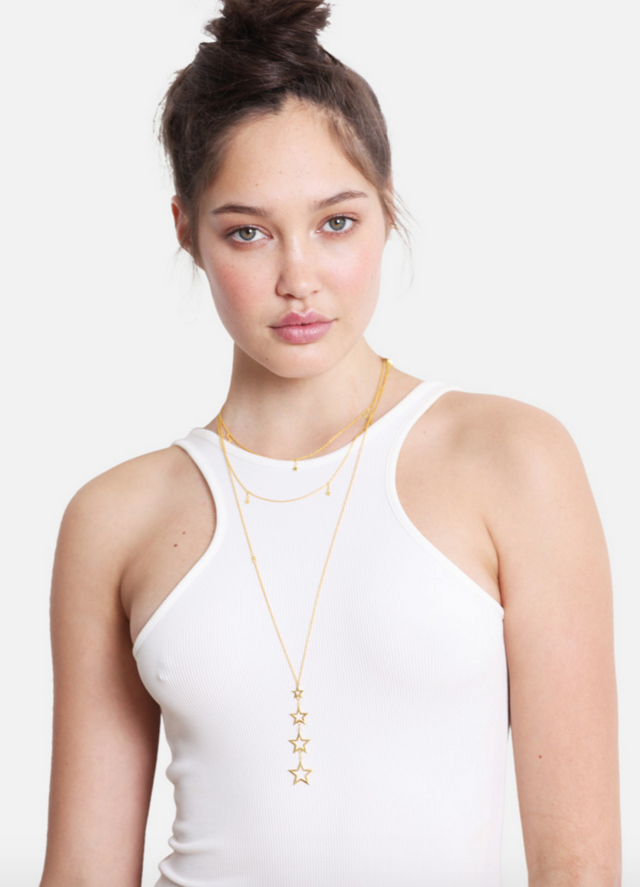 Tada and toy falling star pendant
A long pendant necklace with gradually increasing star shapes falling from a delicate chain.This necklace is weighted by four wafer thin stars which gradually increase in size.   at the base of the necklace set within the chain there is one small star which sparkles when it catches the light.
The long length of this necklace makes it versatlie and subtle enough to wear every day.for extra impact,add the falling star chain necklace for laying, or loop through the last star to create a body chain.
18ct gold vermeil on 925 sterling silver
length 80cm