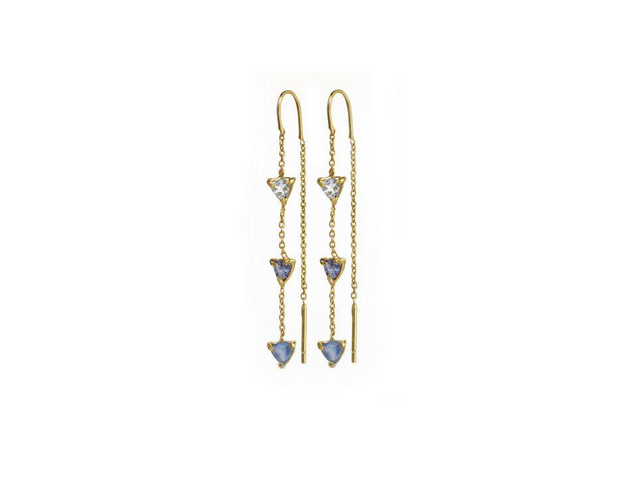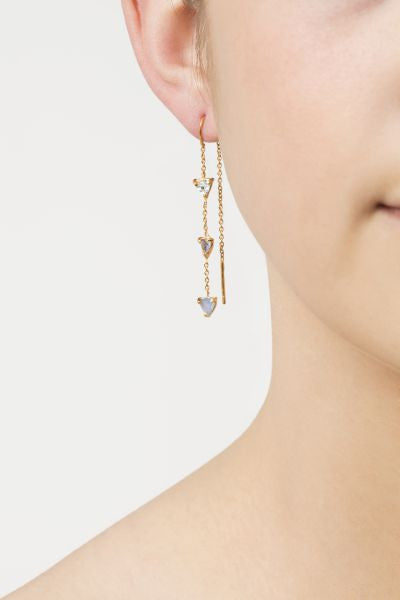 New in
Tada and Toy ocean needle and thread droplets.
Extremely elegant drop earrings with three semi precious sea blue stones cascading in front of the ear, tanzanite,blue chalcedony and aquamarine.Set in gleaming 18ct yellow gold vermeil on 925 sterling silver.
The earrings are held together on a delicate chain. This chain can thread through a second ear piercing for the unique needle and thread look or simply left to hang behind the lobe.
Beautiful earrings, perfect for the cruise season.
Next day delivery