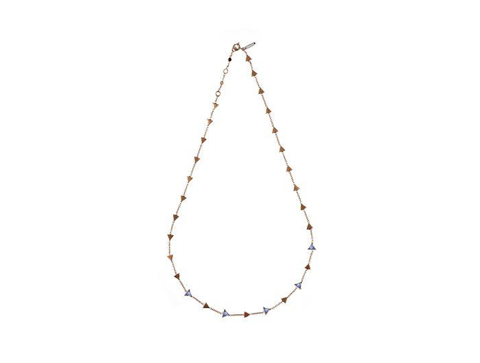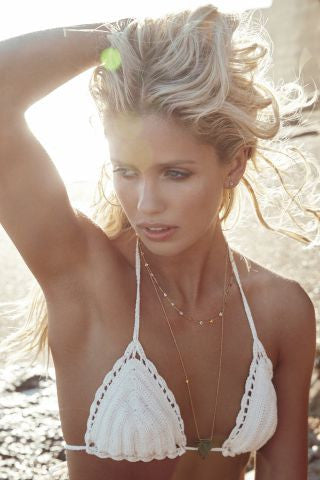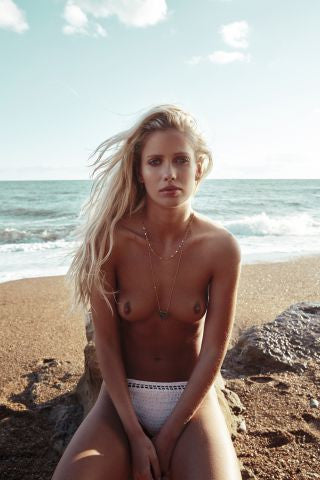 New in 
Tada and Toy  delicate blue ocean semi precious stone necklace.
Beautiful small triangles of sea blue aquamarine, tanzanite and blue chalcedony are intermixed with flat polished triangles of gleaming 18ct gold vermeil which are designed to catch the light and sparkle.
The necklace is made to elegantly fall on the collar bone.
Next day delivery.