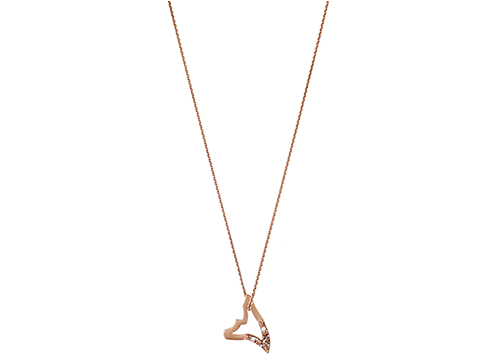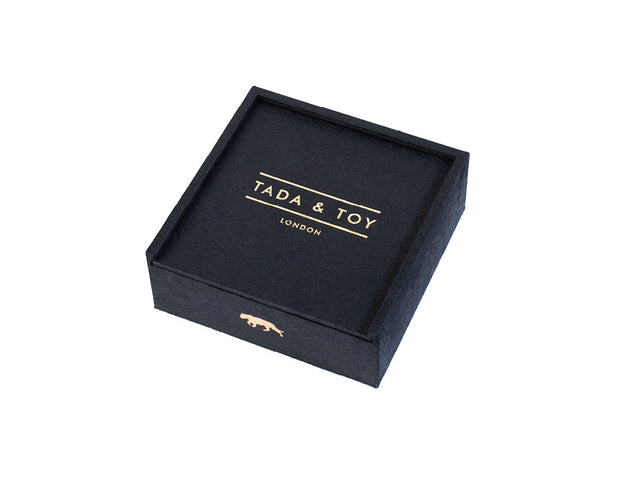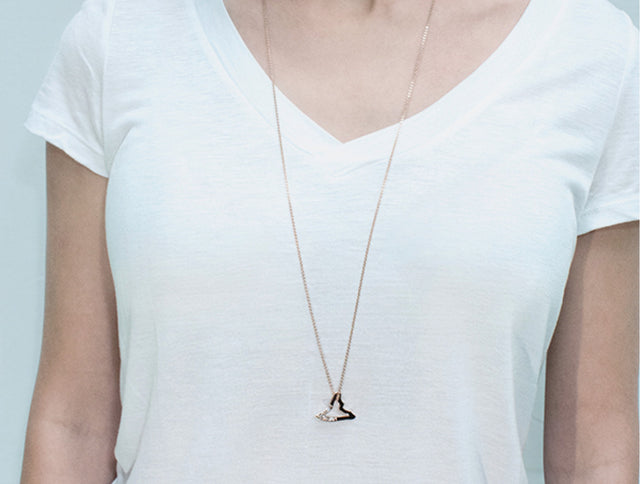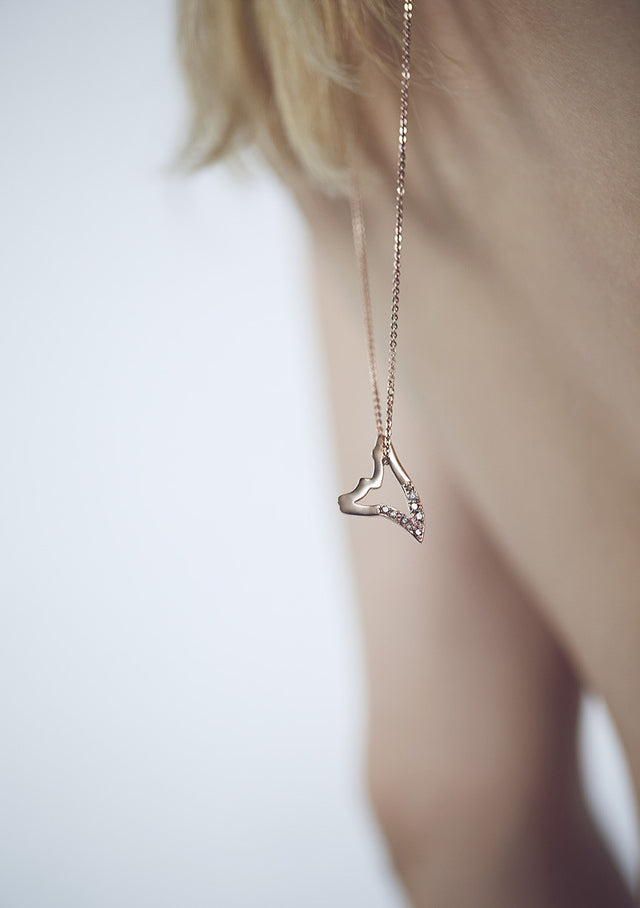 Tada and Toy crystal encrusted shark tooth pendant which hangs on a long delicate chain.
This wafer thin shark tooth is set with a combination of smoky and white crystals. These colours are subtle on the rose gold and sparkle when they catch the light.
The necklace is intended to celebrate the beauty and strength of sharks rather than the unfair violent reputation that they often have.
18ct rose gold vermeil and 925 sterling silver
Next day delivery